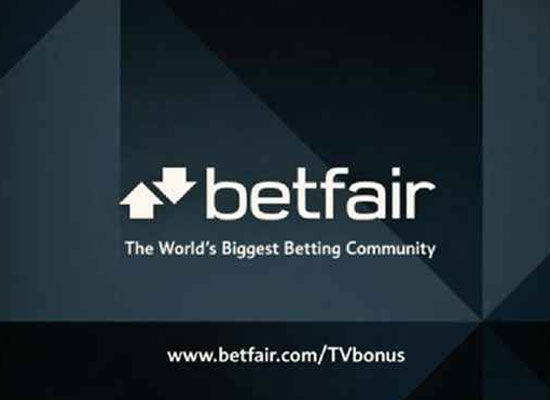 Famous British network sports betting company Betfair (Bo Betfair)
Betting exchanges birth
Traditional sports betting company acts as a "market maker" role, their profit model is to rely on complex calculations to create all kinds of odds for gamblers bet. Gamblers against the odds but to accept and not accept two choices. In this profit model, betting companies need to calculate the total risk exposure.
Gaming companies need a considerable volume of transactions to cover their costs, due to lower customer loyalty them (only 30% of gamblers have a fixed preference betting shop), so the main risk management measures is by offering attractive odds But the offer attractive odds on being customer preferences tournament varieties. But the risk is that this may generate, if the customer really won the bet, so the betting company will therefore lose money, their profit margins will therefore damaged.
For risk control, tradition Gaming company There are two ways to reduce risk, first by establishing with other betting companies' hedging gamble "to reduce risk, that he is to take part of the funding for a large variety of risk events to other bookmaker bet; the second is to reduce the odds . Thus, an arbitrage mechanism will be among the main competition produced several bookmakers, the odds tend to provide a unified final.
Betfair, an Internet gambling company, rather than the traditional bookmakers Internet platform, which create a new profit model Internet-based betting and IT systems -. "Betting exchange" model of its founder Blake believes that if betting market the same as the stock exchange will be able to operate more efficiently, the stock exchange is a great pairing system, where the full realization of the transaction efficiency.
So betting market should be allowed to freely trade with each other people, gamblers do not need to develop an odds betting company, they just need to put the odds they want on the site, and then to perform paired through a trading system that is can. This model is the securities trading market completely free copy.
Innovation gene
With the participation to the increase in the number of betting transactions, betting market can offer far larger than the school BBS liquidity. Gamblers can hang out their own odds to buy or want to sell in the trading system, and according to the market any time to adjust, wait a deal. In order to guide gamblers who make decisions, Betfair allows gamblers to call up the odds chart view changes in the market.
Gamblers on Betfair Gambling We need to open an account, which has sufficient margin to trade founder Blake has also developed a set of algorithms to calculate the actual risk exposure of each gamblers on each betting event of the subject, and then as the requirements of their accounts have sufficient funds to ensure delivery.
Due to the large investments in technology systems, betfair provides a fully mature trading environment, gamblers can always manage their risk exposures and changes in market conditions when buying or selling their own odds trading in the market out.
With the quick nature of the Internet, Betfair has created a process of changing the game of horse racing and other real-time transactions (in-play). Gamblers can bet again after the start of the game, so there is more trading opportunities, the traditional Gaming companies, they replicate this bet some way to change the situation relatively slow Sports Betting(Eg golf), because odds with the fortunes of the state of competition in the event of change of party very quickly, the traditional betting companies can not offer this service.
Faced with disputes and regulatory
With the traditional betting companies 'market maker' creation odds make different spreads, Betfair only charge 5% commission on any gambling net result, lost the bet's not paying any money. You can enjoy preferential commission of large transactions , the maximum discount of 2% commission. In dealmaking mode, Betfair itself the result of the gambling incident does not take any risk and therefore do not need the same as traditional betting companies through other Casino Under "Hedge gamble" to carry out risk management.
And, like other Internet trading platform, Betfair's betting exchange model to benefit from the significant network effects, increase customer more choice, mobility and better odds, and therefore has made remarkable success, and soon became a Professional gamblers and young customers were the main choice of sports betting transactions. Traditional bookmakers sit still, strong doubts and accusations Betfair's open business model.
In response to skepticism from the outside, in the absence of the market, since 2004, Betfair began to publicly disclose annual reports.
Because gambling is a highly regulated industry, since its establishment, they are more vigorously research national regulatory policies, laws and regulations, and strive to maintain offshore gambling problems do not step on the red line. On the basis of their laws and regulations and policies on the well-studied and gradually enter the international market, He patiently lobbied the government to modify the legislation, issued a license allowing them to enter the local market to carry out online gambling transactions.
Spent nine years, Betfair has become one of Britain's fastest growing and most successful companies, unprecedented in 2003 and in 2008 won two British "Queen's Award for Enterprise" (Queen's Award for Enterprise).
Listing and Sustainable Development
2006 Japan's Softbank to buy 23% stake in Betfair, the time of the company's valuation is £ 1.5 billion, while the two largest of the traditional British bookmakers listed company valuation: £ Ladbrokes19.6 million, Willian Hill 14.3 亿 英镑ʱ??
Closed on April 30, 2010, Betfair has over three million registered users, with an average of more than 5 million transactions per day on its betting exchange platform, trading volume is equivalent to the sum of all European stock exchanges.
Betfair continue to be innovation-driven, while mergers and acquisitions firm size bigger. The company will continue to expand the business to the new terminal, including mobile phones, social media platform, interactive TV and to third party API (Application Programming Interface). In addition to what it does best sports betting, Betfair also adds online Poker And new projects online casino gambling. In 2009, Betfair TVG has acquired the US company American betting licenses and sports broadcasting business.
In addition, through the holding LMAX, business areas will be extended to online financial transactions. 2010 Betfair became the first company to launch applications in the Apple appstore in bookmaker., Customers can receive gambling for the first time by automatically push feature phone software market change reminder.
2011, for tax and other reasons, Betfair betting his own business license from the UK to Gibraltar, to become an offshore betting exchange company.
In May 2013, Betfair commission from the transaction into a fixed 5% 4% to 7.5% of the floating commission system, then this pricing strategy gradually extended to 18 countries.
Betfair's story can be a lot of changes are and trying to make money in an industry reference model of Internet companies.It is in a highly regulated industry can continue to develop in which there are also a few key points: 1) as an industry innovator, in the absence of clear regulatory requirements, when actively cooperate with regulators, mutatis mutandis, to accept the traditional industry players regulation; 2) public disclosure of information and transparency; 3) to invest heavily in Internet technologies and down, on the one hand to improve the user experience satisfaction, on the other hand also increased the barriers to competition; 4) development of the market forward-looking, and adhere to innovation Road on innovation always walk in the forefront of the industry.Betfair is the real Internet company.