Winter Olympics short track speed skating women's 500 meters final, the Chinese players Li Jian soft by the blessing of the goddess of fortune, the top three players all fell out of the track, the final Li Jianrou alone taxiway end, lucky to win the championship. China won the women's 500 meters short track not surprising, but Li Jianrou such a dramatic way to win, but it is unexpected, the odds out for its ultra-high odds of winning 1 lost 9, Li Jian soft but staged a counter-attack, miraculous ascent ʱ??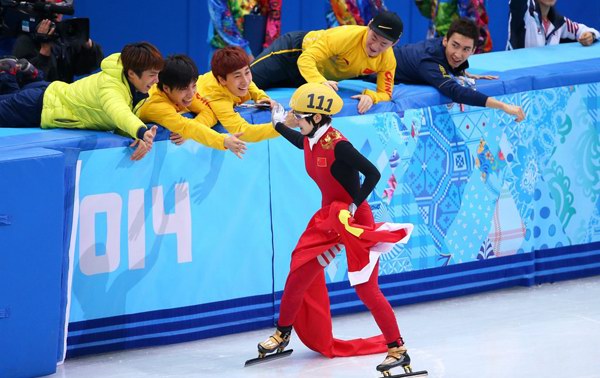 Short track women's 500 meters final: Li Jianrou won China's first gold
If not Wang Meng injury, I believe Li Jianrou no chance to participate in 500 meters, so that a player can be in the middle distance 500 meters last laugh, have to say is God. Fan and Liu Qiuhong new accident crashed in the semifinals, Li Jianrou alone to reach the final, the prospect of Chinese women's 500 meters four consecutive Winter Olympics impact, all of a sudden a lot of dark, with Li Jianrou absolute power, was looked down upon can be considered normal, but the miracle that happened inadvertently.
After the semifinals, foreign Gaming company Timely out the odds. Final four players, Li Jian soft look bad odds most to lose 9 1 ranked last. South Korea's Park Seung-chi 1 lost 1.9 ranked first, the Italian star side Tana 1 lost 2.75 followed by the title fight between the two looks to expand. Britain's Christie lose 8.5 to 1 odds, Li Jian soft looks can only compete with their third, but only after all odds odds, all to the scene the talking.
Everything happened does not need to repeat, Li Jian soft starting despite unfavorable, but also eliminates last fall when three players in front of collision interference themselves alone in front of an open glide, she do is smooth over the end, the gold medal on will hand. accident did not happen again, women's 500 meters gold medal, after all, it is to be owned by the Chinese team all.